Staff
Jim Lewis: Lead Pastor
Jim & Wanda Lewis are new to our congregation. They officially started their ministry here at Zion on July 1st. They come from Elizabethville, PA. Jim & Wanda are the proud parents of two grown children Geoffery and Tyler. Tyler is married to Alicia and has one son Maverick. Pastor Jim began ministry in 1990 as a student pastor servicing the three point Forksville charge. He continued as a student pastor serving another three point charge in Mt. Pleasant Mills. He then moved to a two point charge service the Christ Northumberland and Montandon United Methodist Churches. It was during the 10 years that He served those two perishes that He was ordained an elder in Susquehanna UM Conference. He would move from there to the three point Lake Arial Charge, and from there to the three point New Hope HBG Charge in Elizabethville. All in all, Pastor Jim will have served as a United Methodist pastor for thirty-one years as he comes to Zion UMC.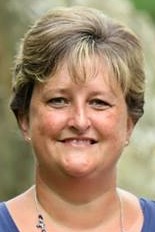 Tina Lusk: Church Secretary
Tina has been with Zion for 23 years. Tina is the wife of Rob and the mother of Justin, Jason and Jenna and 2 fur babies Maggie (dog) and Zoey (cat). And mother in law to McKayla who joined our family in April 2021.
Tina's favorite movie of all time is Pretty Woman.
Tina's favorite verse is Jeremiah 29:11
Favorite Characteristic of Jesus:
Contact Tina: zionep@comcast.net